A Merging of Physical Texture, Three - Dimensional Composition & Light
Darwin Morales creates beautiful works of fine art into lamps near Miami, Florida. His subjects, often sea creatures or abstract expressions, explore space and composition, light and shadow. His works come in a variety of sizes from compact, sculptural table lamps and centerpiece, sculptural floor lamps. Morales finds inspiration in nature for his wildlife sculpture lamps, that depict sharks, turtles and fish in elegant depictions of sea life with the function of room lighting. Morales' metal sculpture lamp collection explores the urban influences of modern city life with the jarring texture of weathered and treated metals in an industrial, masculine and modern setting with the utility of functional lighting. Morales' identity in comforting, coastal lifestyles can best be seen in his mixed media lamp sculptures, combining sea-weathered woods, marble carvings and treated, aged metals to create a sense of coastal living, relaxation or movement.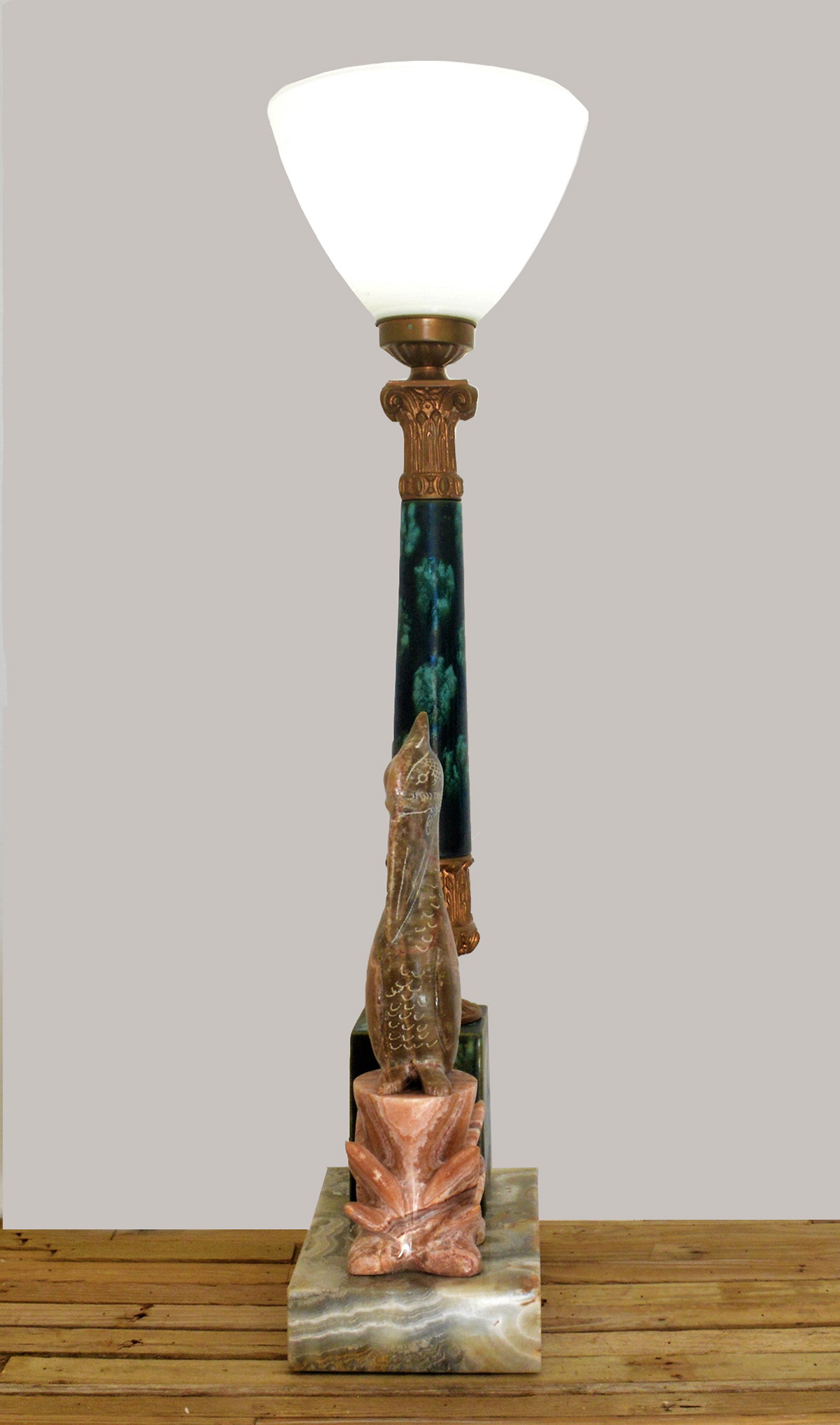 Mixed media sculpture lamp with hand-carved marble and repurposed antique elements to create an upcycled fine art lamp for the discerning patron.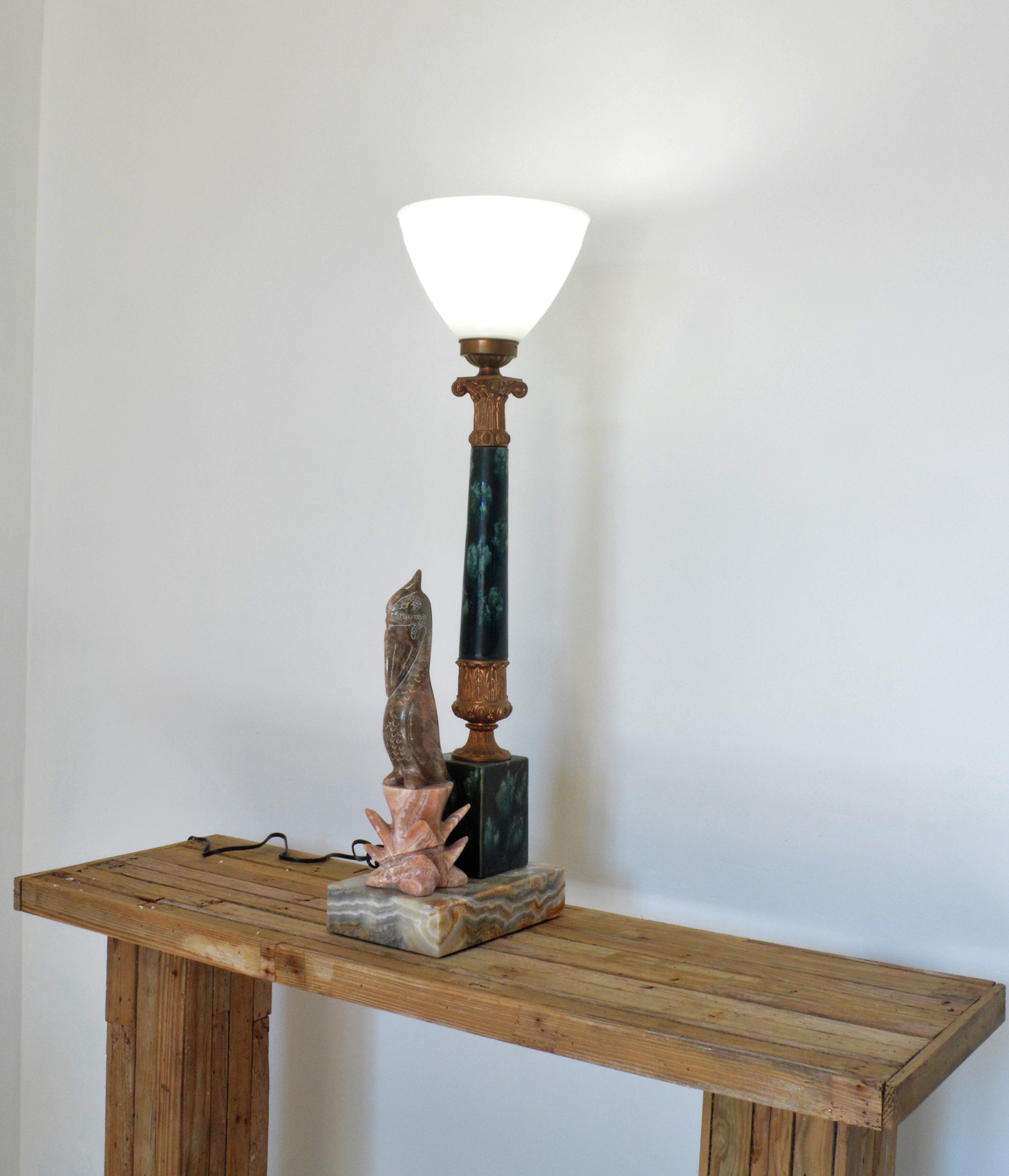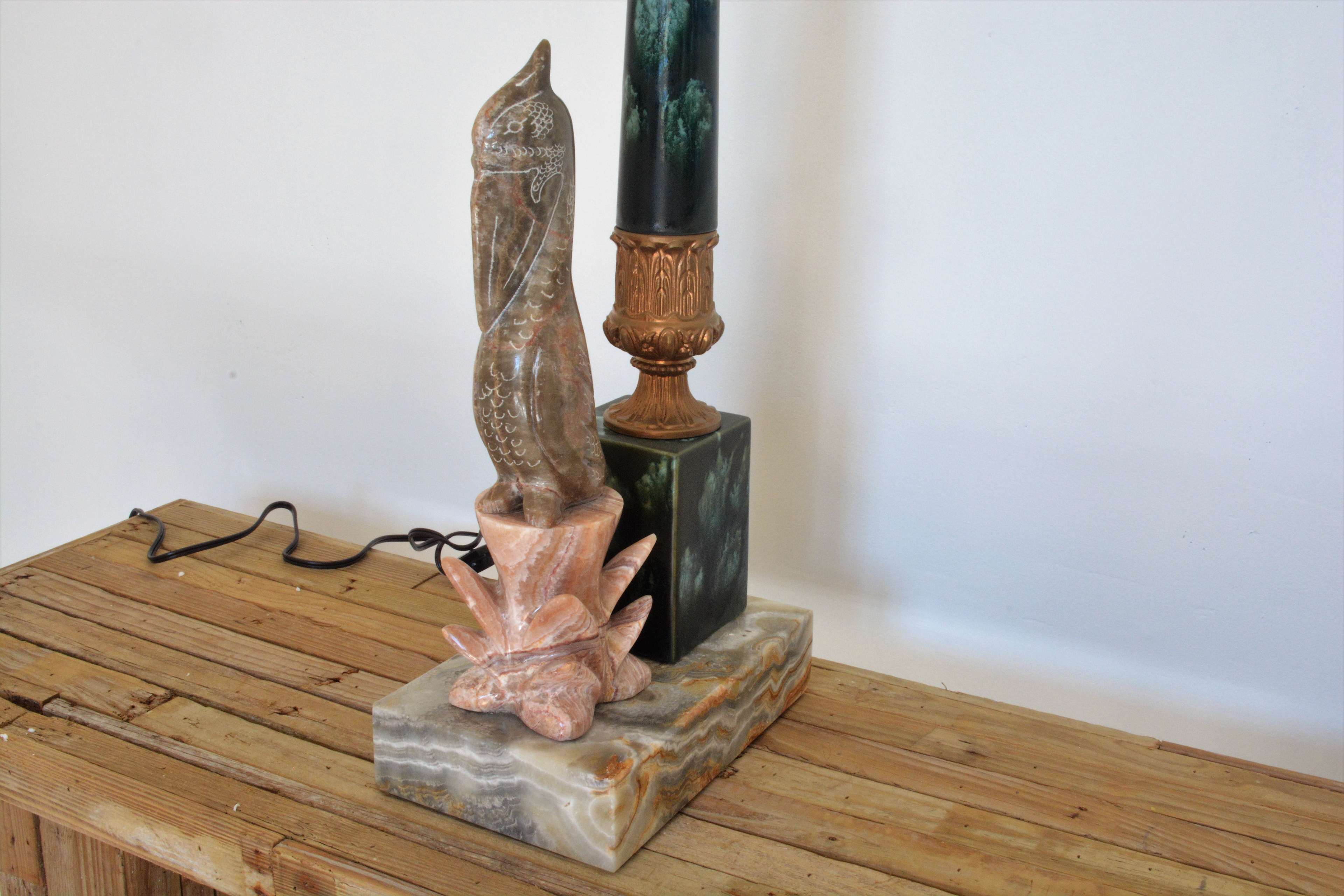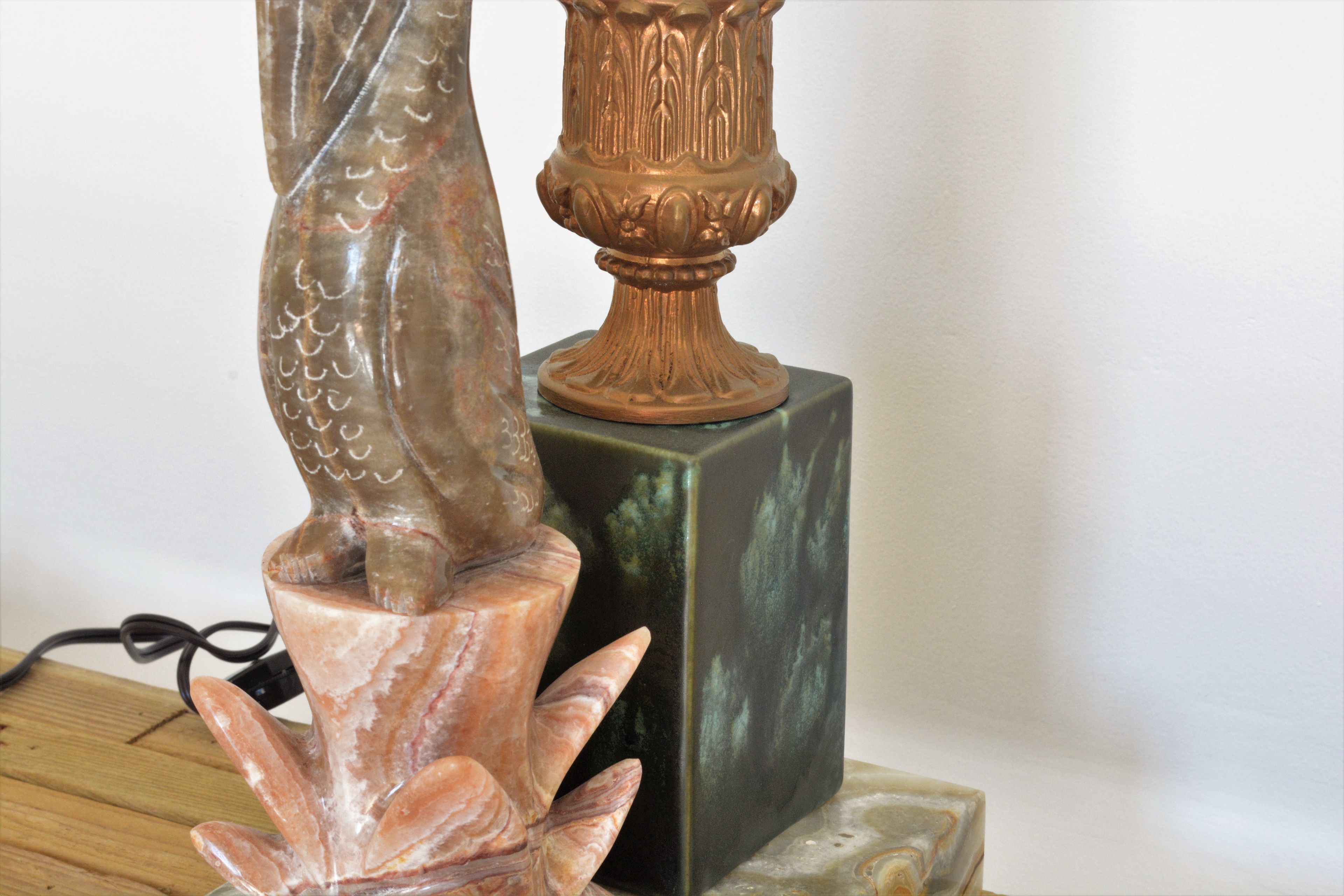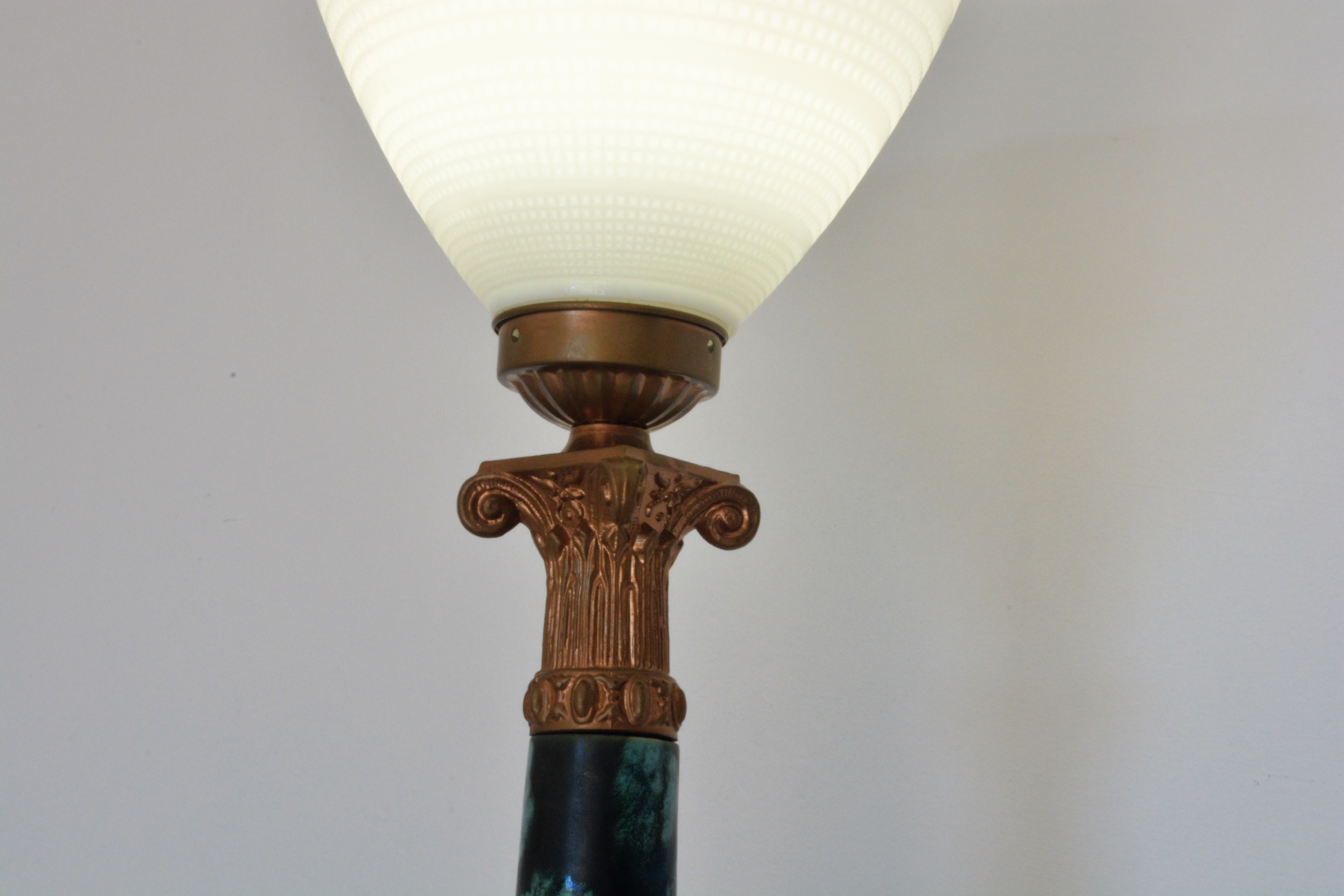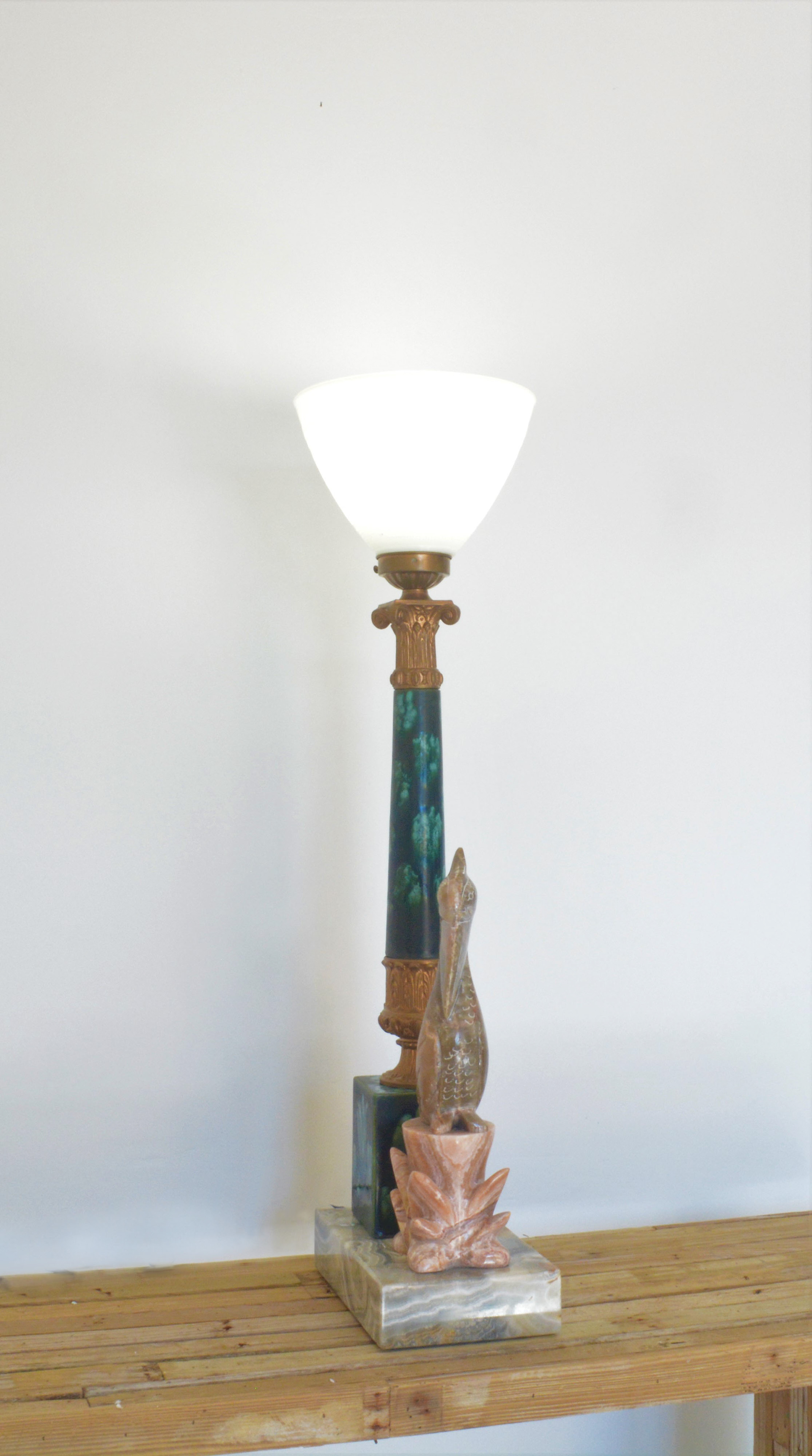 Morales' style ranges from the dominating presence of his fine art lamps to colorful, expressive styles with recycled materials and hand carved nature figurines within his sculptures.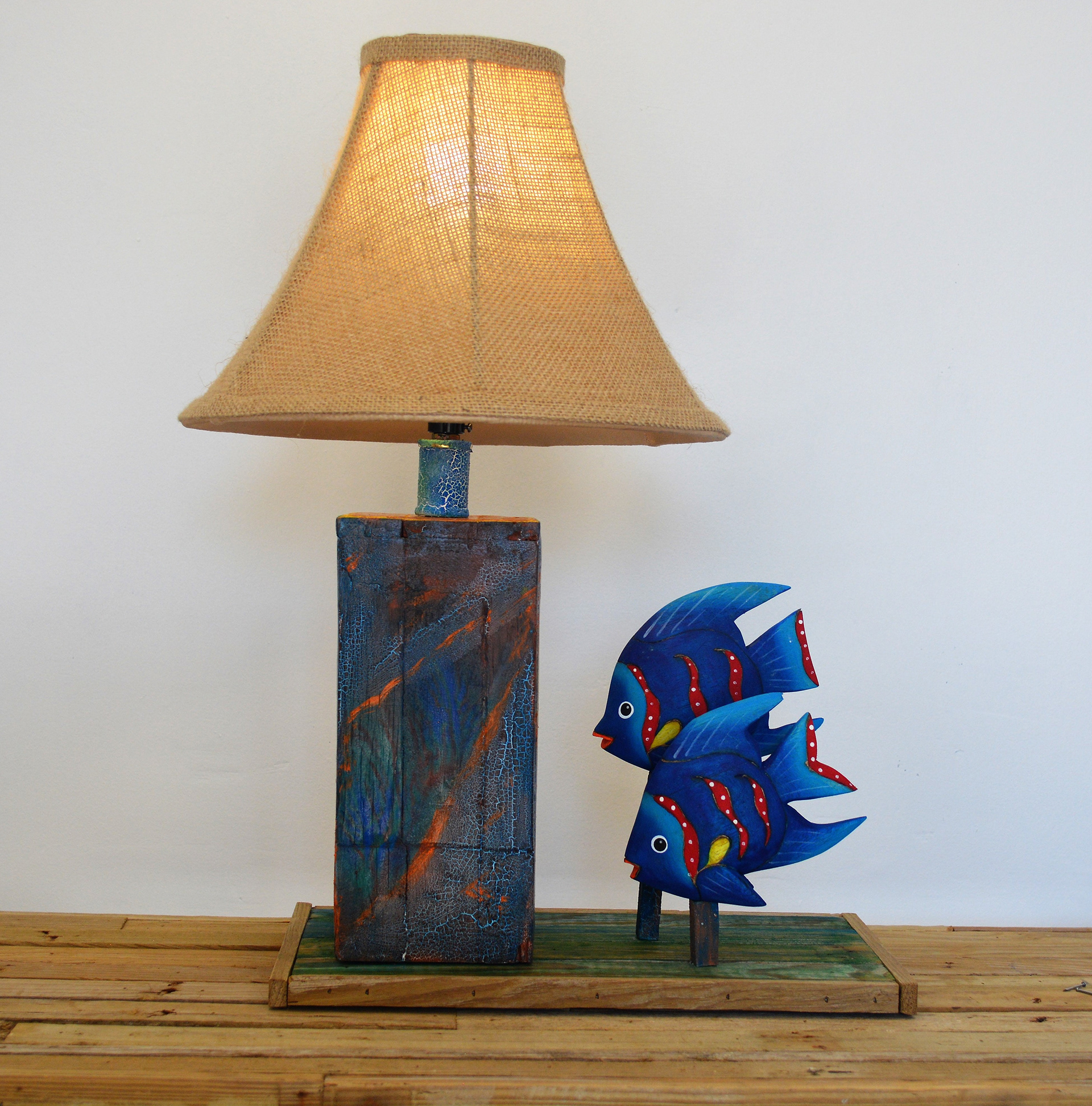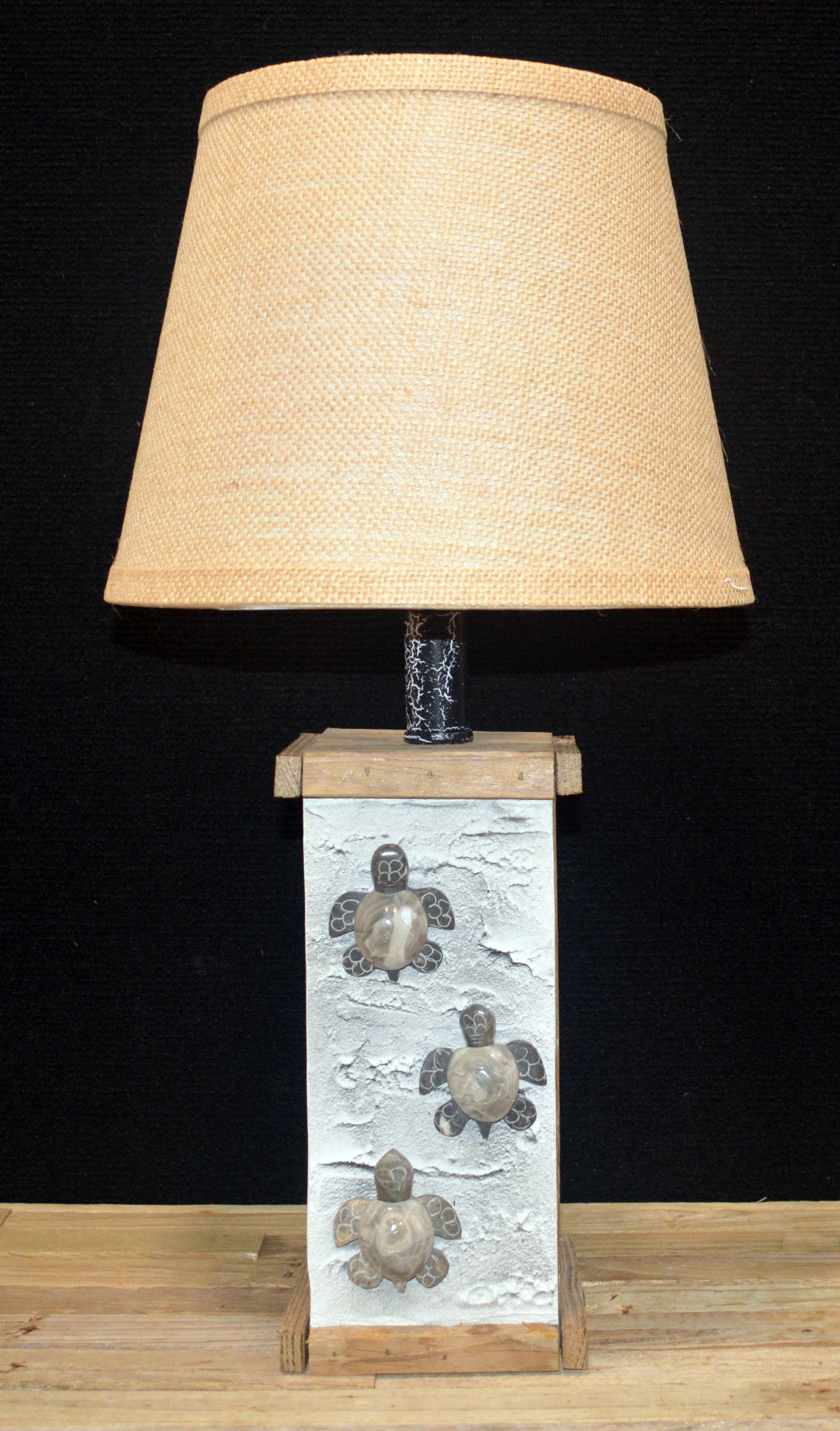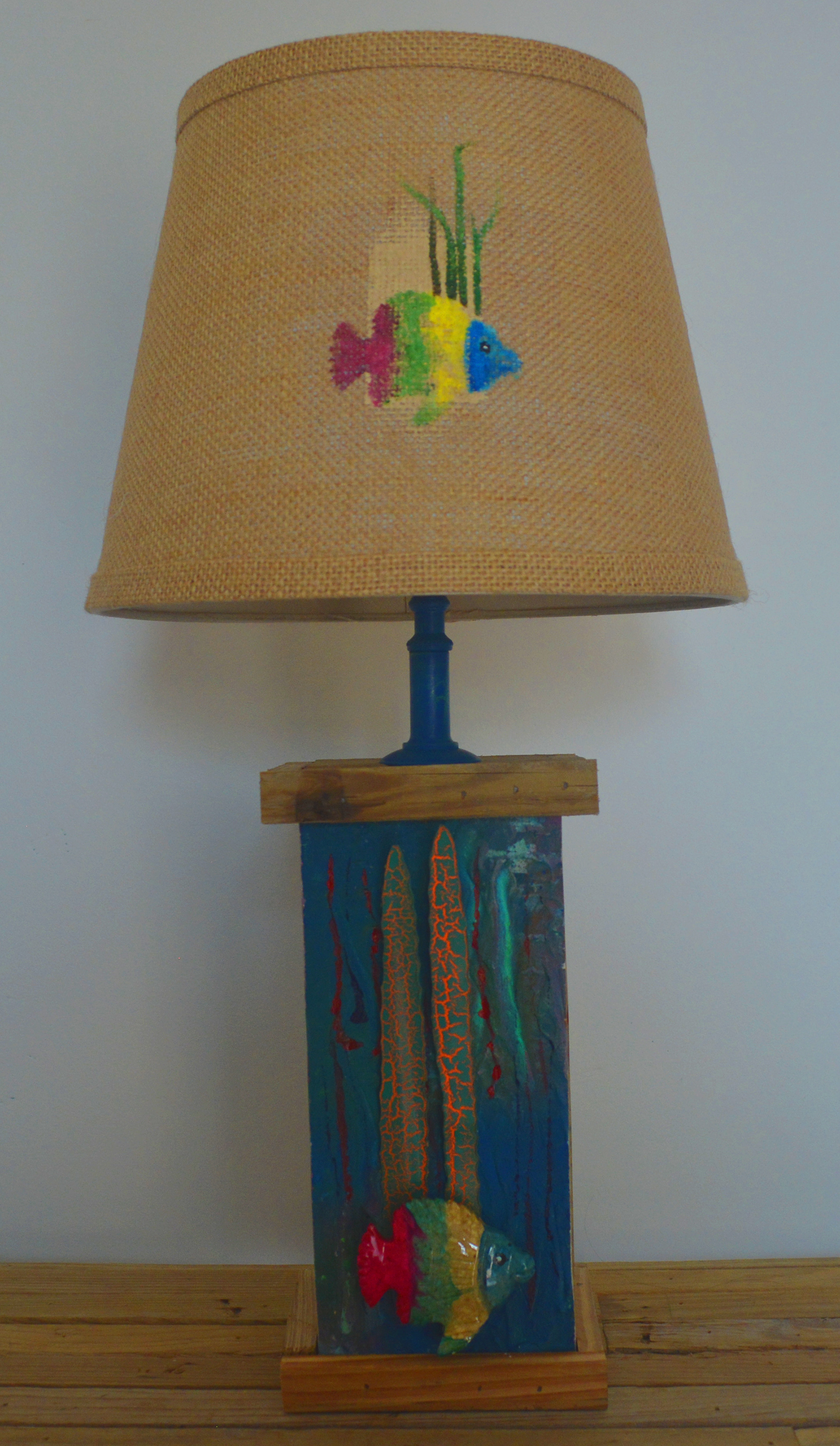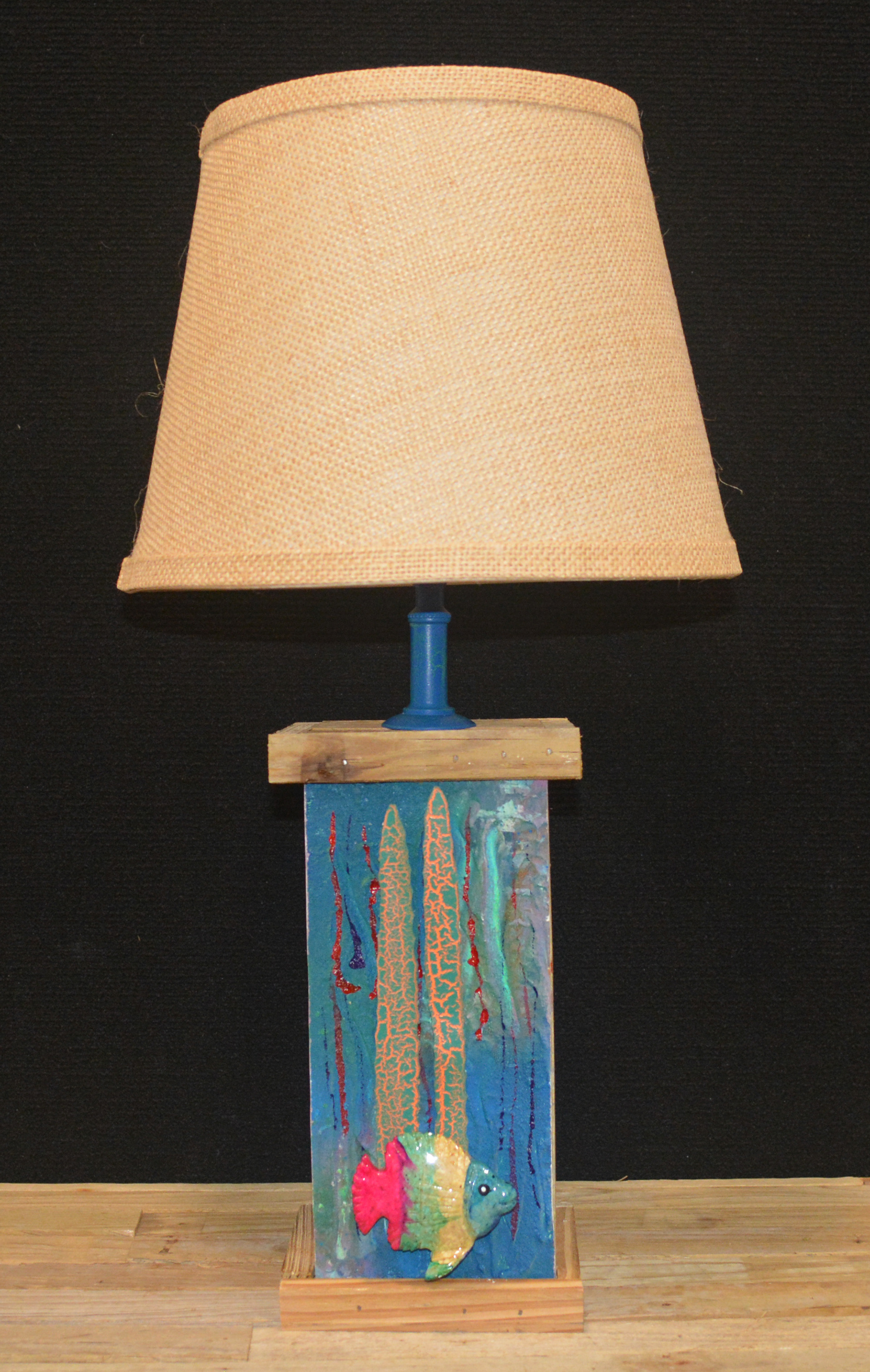 Metal Sculpture Lamp Collection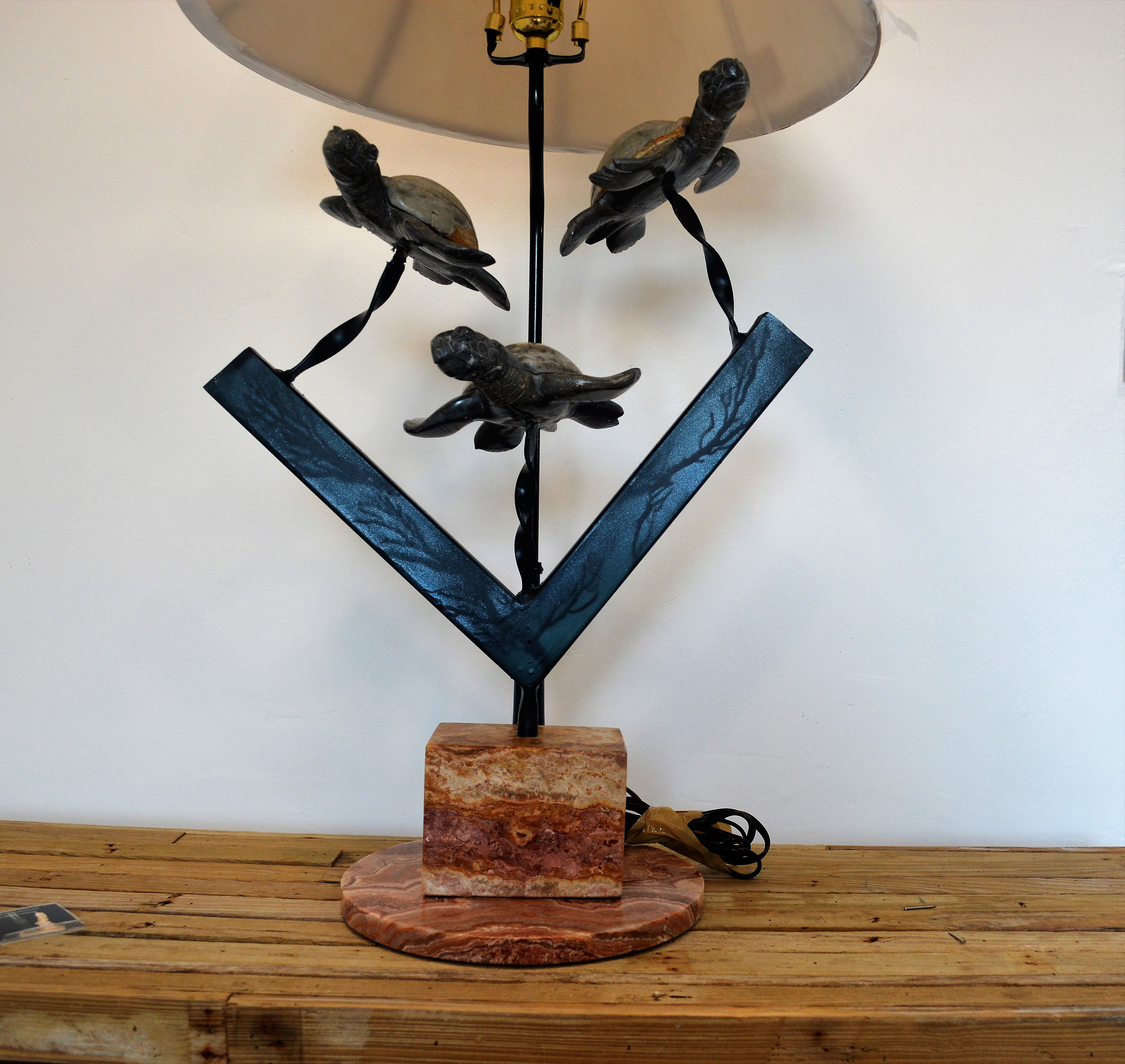 Marble and metal lamp sculpture

Darwin Morales' sculpture lamps are available for sale at local Art Festivals throughout Florida or Custom Commissions can be created by Appointment.