Explore the "World of Nature" Collection
Maria Isabel Lazo presents her fine art acrylic paintings featuring a world in the tropics. From the jungles of the Amazon to the marshlands of the Everglades and every marvelous beach in between.

Commission an original acrylic painting or an embellished custom designed glicee.
Available in standard sizes:  (16" x 20"), 

(12" x 24"), (18" x 24").



Custom sizes upon request.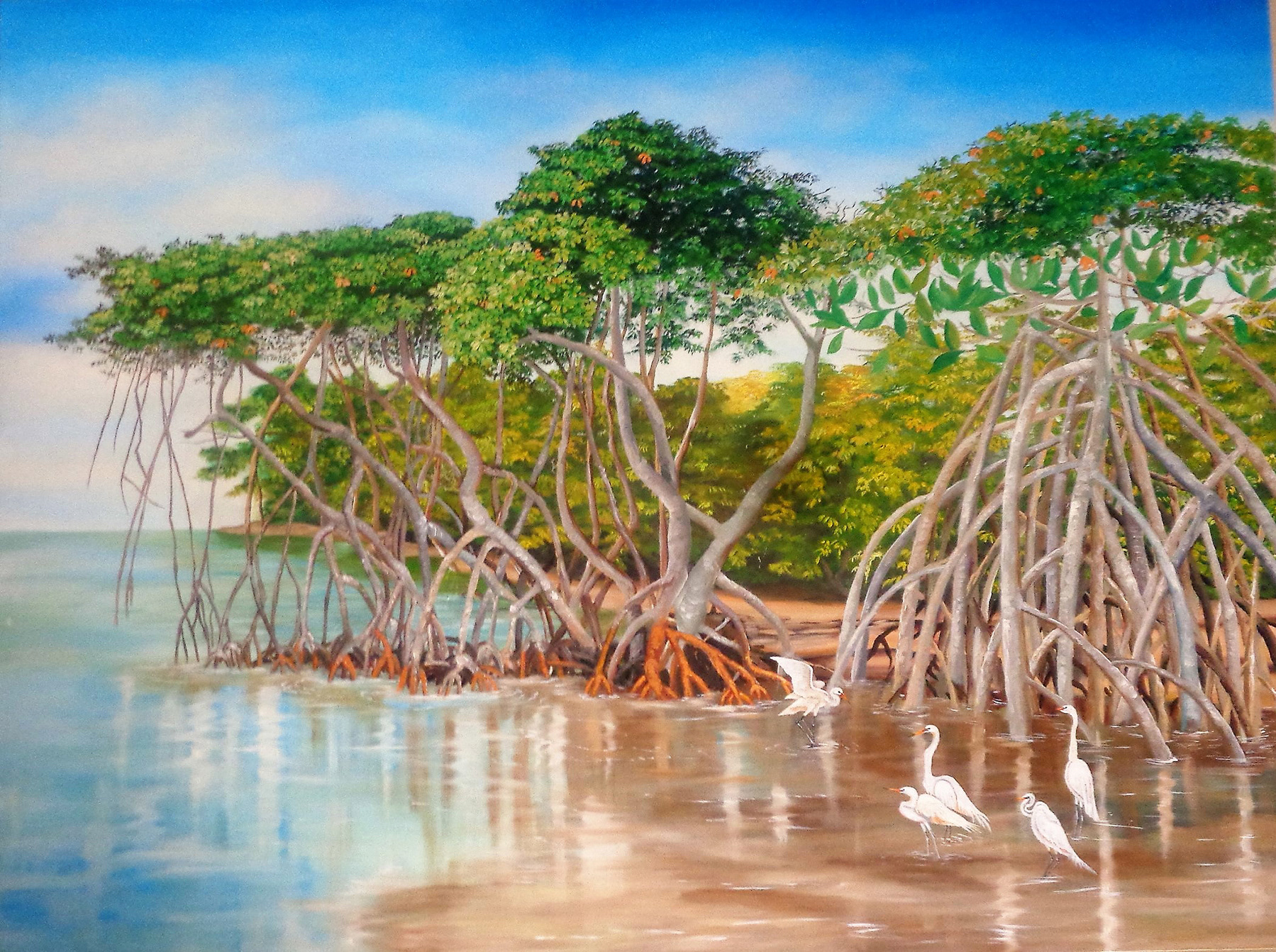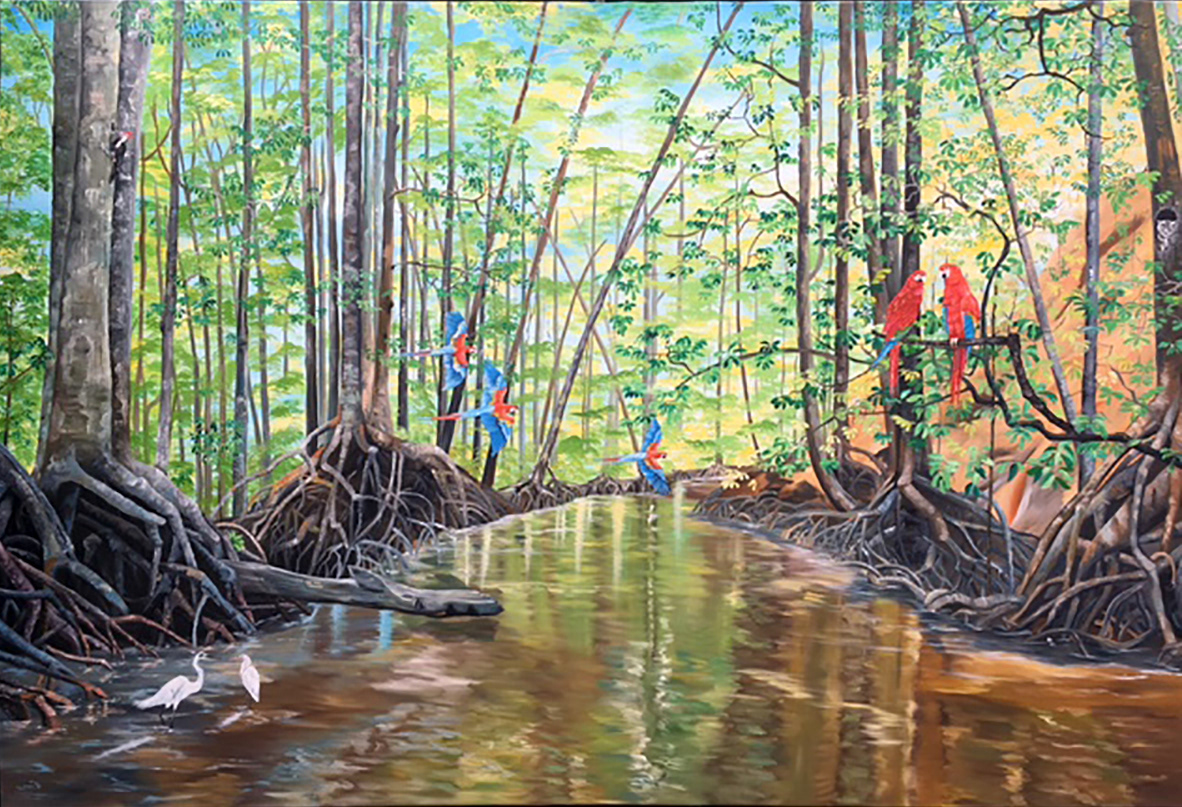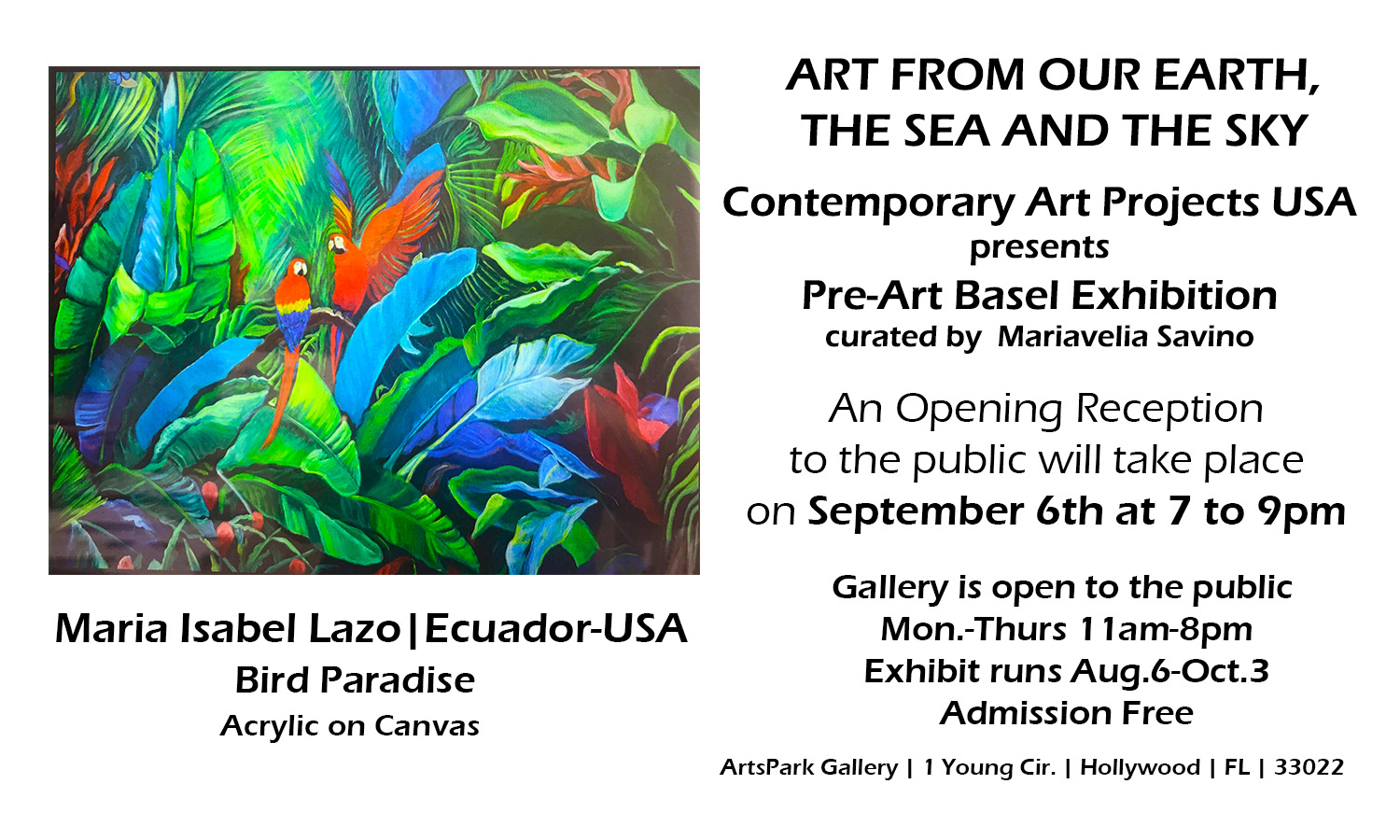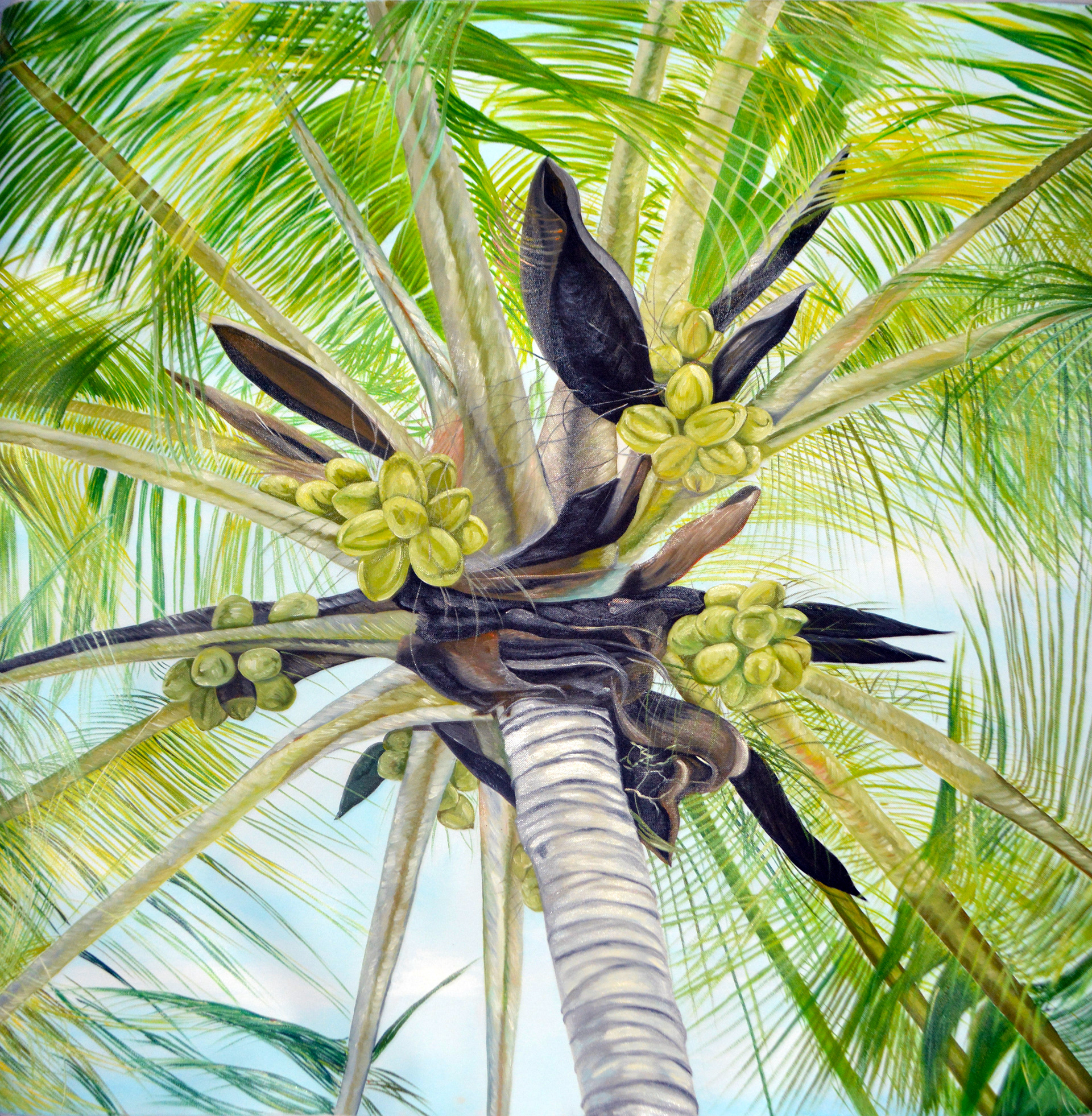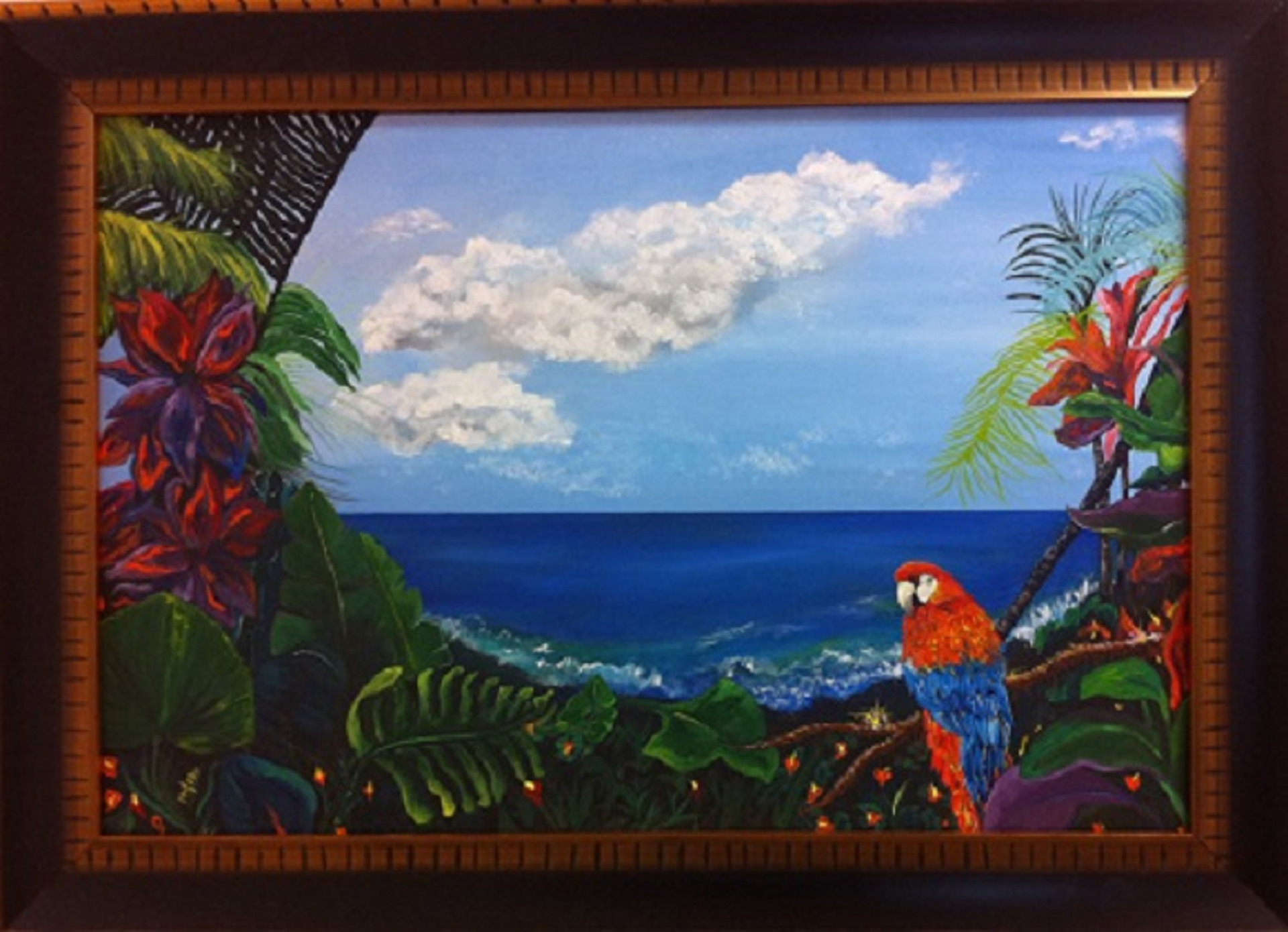 Parrots and other tropical birds are large essential themes throughout this collection.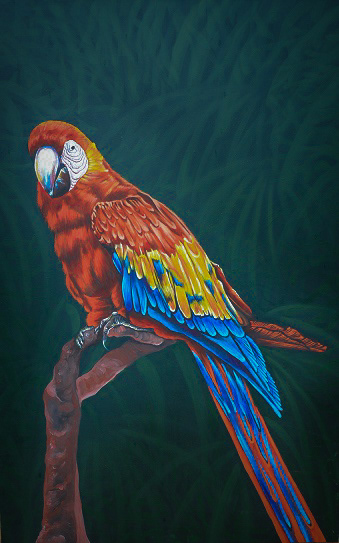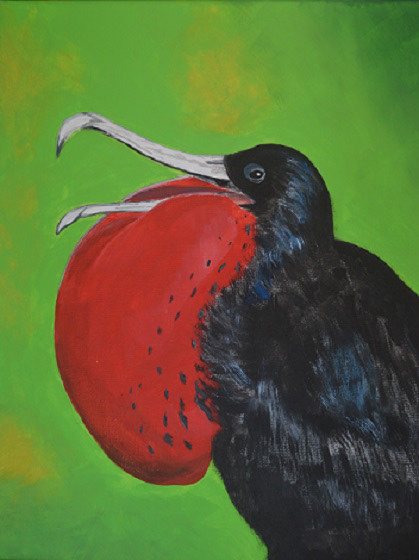 Accompanied by vibrant and detailed landscapes depicting a tropical paradise with all the splendors of life these untainted scenes offer.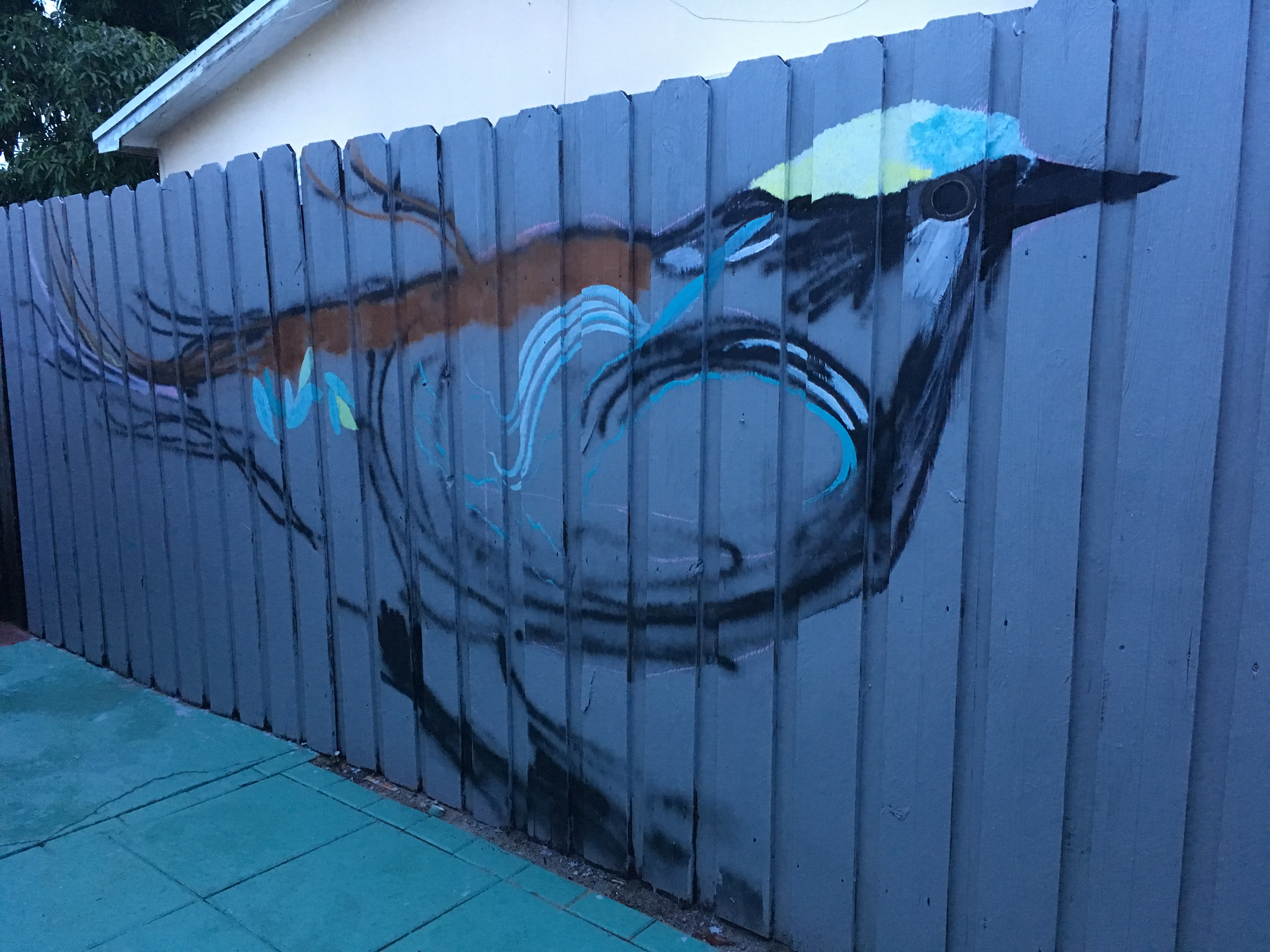 Lazo creates murals to add to the beauty of her community.